Hi Friends,
Just a quick note. I am excited to share with you that i'll be leaving for Uppsala, Sweden this weekend for the Word of Life's Europe conference. Not only will I be attending the conference, but I'll be a guest speaker as well.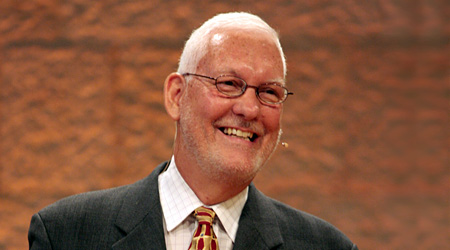 World of Life's Pastor, Ulf Ekman and I, have been friends for quite sometime. I've been a guest speaker at this conference for many years, however, this year they celebrate Word of Life's 30th anniversary. Praise God for their ministry!
This years conference starts this Sunday, July 21st. I will be speaking on Tuesday, July 23rd at 15:00. Here is a list of other speakers participating in this year's event:
Program
Sunday, July 21
19:00 Hans Weichbrodt and Ulf Ekman
Monday, July 22
9:15 to 9:45 Prayer
10:00 Carl-Gustaf Severin 
15:00 Goran Shooting
19:00 John and Carol Arnott
Tuesday, July 23
9:15 to 9:45 Prayer
10:00 John and Carol Arnott
13:00 Pastor Meeting Mats-Ola Ishoel
15:00 Stephen Sumrall
19:00 Suliasi Kurulo
Youth Meeting after evening session: Joakim Lundqvist
Wednesday, July 24
9:15 to 9:45 Prayer
10:00 Suliasi Kurulo
13:00 Pastor Meeting Suliasi Kurulo
15:00 Israel Meeting – Ambassador Isaac Bachman 
19:00 Dr. Yonggi Cho
Thursday, July 25
9:15 to 9:45 Prayer
10:00 Mats-Ola Ishoel
13:00 Partner Meeting Ulf and Birgitta Ekman
15:00 Anne Christiansen
19:00 Dr. Yonggi Cho
Concert with Hansam after evening session
Friday, July 26
9:15 to 9:45 Prayer
10:00 Mark Conner
13:00 Pastor Meeting Joakim Lundqvist
Raniero Cantalamessa 15:00
19:00 Mark Conner, Brenton Brown participates
Saturday, July 27
9:15 to 9:45 Prayer
10:00 Raniero Cantalamessa
13:30 Praise Worship with Brenton Brown
19:00 Jubilee Evening – Word of Life 30 years, Ulf Ekman
Sunday, July 28
9:15 to 9:45 Prayer
10:00 Worship with Communion Joakim Lundqvist
If you can, most sessions will be streaming live. Enjoy the ministry that comes from around the world, it will be a blessing to YOU.
-Pastor Steve