It will change your life. I'm not talking about a new job, a new weight loss program or anything like that. What I have to share with you is an opportunity that could really change your life. It changed mine and my wife Diane's many years ago, and I'd like to invite you to experience the same thing.
On April 25-May 4, 2017, Diane and I will be leading a tour of Israel. I've had the privilege to travel to many places throughout my lifetime, but few have impacted me as much as Israel. The chance to walk where Jesus walked, to see the landscape that He called home, to visit the sites that we read about in the Bible is a holy experience like none other. And you're invited to see it for yourself.
In Israel, we will sit on the hillside of the Mount of Beatitudes, visit the Apostle Peter's house in Capernaum, take a boat ride on the Sea of Galilee, be baptized in the Jordan River, pray in the Garden of Gethsemane, see the Pool of Bethesda where Jesus healed the cripple, walk the Via Dolorosa and rejoice at the Garden Tomb. These are just a handful of the amazing spiritual experiences that await you in Israel. You will see where Jesus walked. You will explore the land he called home. You will feel the Bible come to life. You will come home a different person.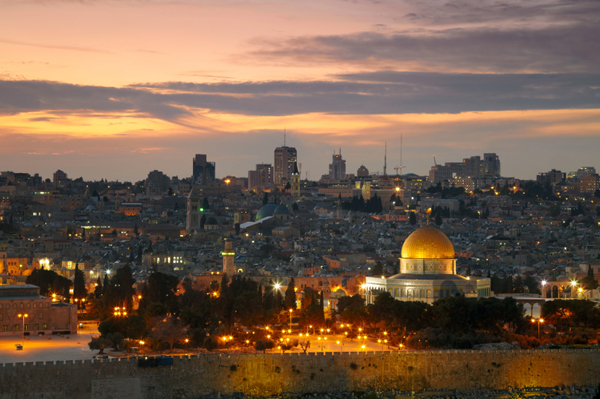 The question is: are you ready to have your life changed? Whether you have been to Israel before or this is will be your first trip, are you ready to see the landscapes of the Bible come to life before your eyes? If so, the good news is that we still have openings available, so register today. This 10-day trip comes at a phenomenal price that beats most any other tours out there right now, so don't delay in registering.
Come and experience the Holy Land like you never have before and even if you have gone before. Trust me when I say this trip will change your life.
For more information, visit our Provident Ministries website.
Save
Save
Save
Save
Save
Save
Save
Save
Save
Save
Save